Accounting Industry Change – Value Added Revenue
2019 has been a year of change in the UK accounting industry, with dramatic developments ranging from Making Tax Digital (MTD), IR35 rulings, and even to the consequences of what all businesses need to implement in terms of both GDPR and BREXIT.
In an industry renowned for conservatism and an abundance of caution, it's also been a time of accepting that new approaches to old problems are essential if individual businesses are to compete and grow.
When setting about to write this series of articles with the theme of 'Accounting Industry Change', I recognised the similarities with the legal industry, two sectors in which Advanced-UK have had experience for 28 years. So I decided to explore just one aspect of the latest technology which enables the smaller, more regional, firms to compete and how new approaches to old problems boosts the productivity (and billable hours) of every firm.
'What Have the
Romans

Millennials Ever Done for us?'

The millennial generation has matured and, they're opening new practices or otherwise assuming management roles. Importantly, they're bringing fresh ways of working. Certainly they're challenging the 'old guard', and change is inevitable.

In 2013 I conducted a survey of more than 100 Financial Directors working within UK SMEs. One statistic to emerge was that only 22% of invoices were submitted by email, with minimal expectation of that changing within five years. Merely six years later, the figures are reversed! This good news is offset by the absurdity of every paper invoice being printed, often twice or three times. What a waste of money, time, space, and natural resource!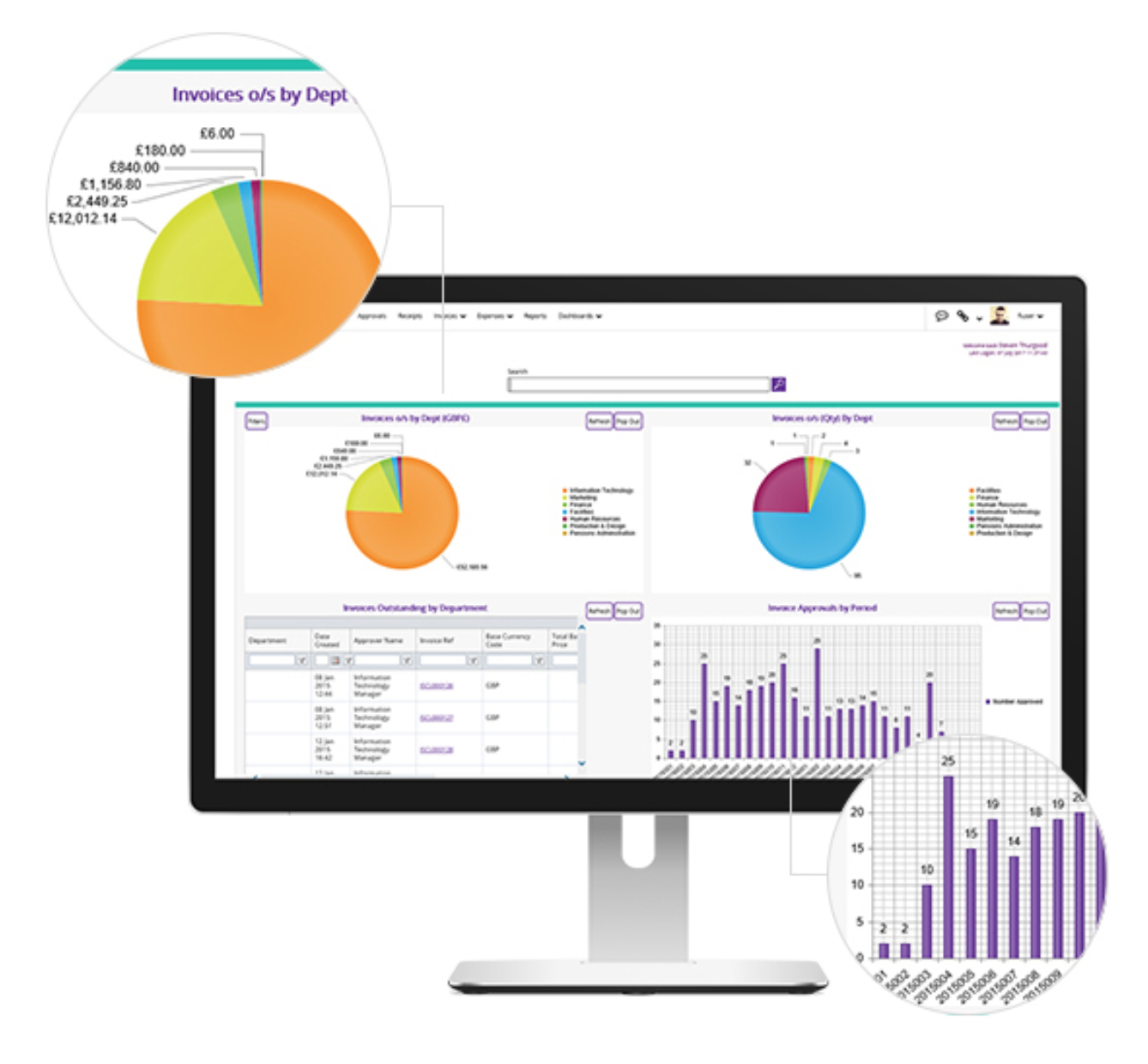 The consequence of such administrative inefficiency means that budget holders constantly struggle to keep track of resources and corporate spend. Paper invoices become disorganised and difficult to retrieve once they're needed, and suppliers aren't paid in a timely fashion, which harms – and sometimes prematurely ends – business relationships.
As this 60-second video introduces, there's a new way to work.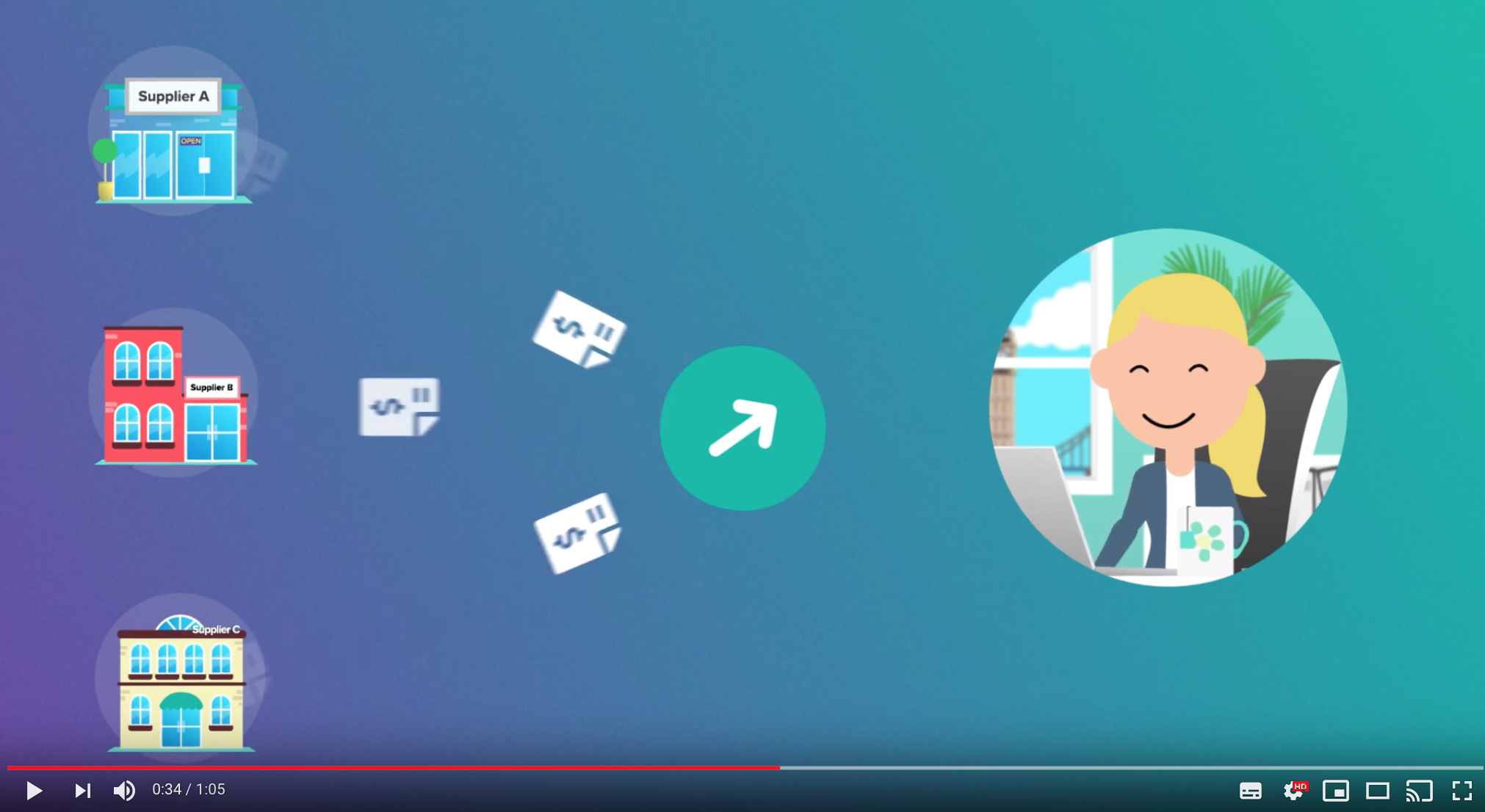 Millennials, to their enormous credit, have been forcing change: just as they've never used rotary dial telephones, they don't see the need to print. To them, manual data entry is an anathema and they've searched for ways to automate it at every step.
Visiting a modern operation can be quite startling: the file cabinets are gone, and the cardboard archive boxes are nowhere to be seen. Digitisation is leading the way and, as I've been saying for twenty years, to do otherwise is little different that writing in ledger books with quill pens.
Exploring Change in the A/P Process
There are only two types of businesses: those which have automated the Accounts Payable process, and those which will. My prediction is that within ten years, the role of the A/P clerk will cease to exist.
With e-invoicing now accounting for circa 80% of invoices, the opportunity to automate the extraction of all pertinent data – including at the line item level – has been proven by multiple software vendors. After extraction, the data may be written directly into the accounting suite. The result: merely by monitoring specific email addresses or Exchange folders, 50% of the Accounts Payable function is eliminated.
We've seen that most firms can instruct their suppliers to submit invoices digitally, increasing the rate of adoption to 95% without any effort. Larger firms can insist on 100% e-invoicing. Where invoices are submitted in paper form, the leading solutions process the data with ease.
Invoice automation software has plummeted in cost, while the salaries of skilled staff have continued to rise. For 2019, London-based A/P staff are now commanding salaries from £19,500 - £54,600 [source: Reed], and only the most skilled can code as many 2,500 invoices per month. Contrast this with software fulfilling the same function, with far greater accuracy, costing only a fraction. Software can codes 1,000 invoices in 60 seconds. There's no contest.
Ultimately, the manual A/P coding process costs the typical business £8 - £12 per invoice, reducing to circa £0.20 - £0.40 each with software. Not only do software solutions deliver accuracy of 99.999%, the best solutions work with similar precision even when faced with paper-based documents. No human can compete.
A software automation approach (now also referred to as Robotic Process Automation, or RPA), also enables automated checks for duplicate invoices, and even crowd-sourced verification of supplier bank account and sort code numbers, thereby all but eliminating the epidemic of invoice fraud which hurts the SME sector disproportionately. [Read an article on invoice fraud here].
The Other 50%
What of the other half of the A/P function? You've seen it yourself: an invoice with a discrepancy will generally be retrieved from the paper filing system, scanned to email, attached to a new email, sent to the responsible person, tracked and chased. The larger the organisation, the more complex this task, and the less responsive the recipients because the priority of the A/P person is not the recipients' key interest: they'll get to it when they're ready.
How many payments are delayed, and supplier relations spoiled, because the approval process is hopelessly slow or inefficient? After all, if one can expedite payments, then early payment discount negotiations are much easier to close successfully.
Such workflow software has been available for 20 years, but always at huge expense. The cost of such user licensing has fallen from the outright purchase costs of £2,000 per user in the early 2000's. Today, expect to pay £50 per user per month.
The problems appear when considering the likely number of required workflow 'approvers' across any single business. The total number of licenses will often include every person from the reception or warehouse through to middle-management and up to the Executive suite. The resultant price tag deters investment, no matter how strong the ROI.
Now, in late 2019, It's exciting to see such workflow software costing a paltry £5.00 - £8.00 per user per month!
A Black Hole in Business Finance
The proportion of business expenditure made outside of a formal procurement system remains high, with some estimates placing the average at 40%. This creates ample opportunity for internal fraud, wastage through staff selecting less-than-optimum suppliers, and it's indicative of a lack of correct management oversight.
Instead, you should use a purchase to pay system as an essential component of your business strategy: you benefit from being able to fully automate the goods and services purchasing process – whatever the size or industry of your company.
The objective is simple: expenditures should follow approval and, if completed in a structured form, the outcomes are less time, effort, and error in the finance department.
From purchase order requisitions to procurement and payment, every process is taken care of on the same platform with full fluidity, and the best purchase to pay solutions range from off-the-shelf to fully bespoke and adaptable.
Discovering Value Added Revenue
Despite the technological advances of the past several years, there's been commercial inertia: the modest 'high street' accountancy firm with 300 business clients has had little incentive to make the investment in software solutions which have unimaginative licensing.
The change in 2019 hails from Compleat Software: with multi-tenanted software, an accounting firm may now offer something quite unique in the industry:
Outsourced purchase order requisition approval workflow
Outsourced invoice coding
Outsourced invoice approval workflow
Total integration with the client's choice of accounting software
From the client's perspective, the advantages are immense. Principally, the client gains:
Financial control!
Protection from invoice fraud
A considerable reduction in paper filing
Online retention of all purchase orders and invoices
Lowered accounting fees
The commercial logic for the accountancy practise is absolute: by automating the work presently processed manually, the firm's staffing costs shrink, or its capacity expands. However, as the industry innovators are discovering, broadening the firm's offering to deliver a turnkey P2P solution creates opportunity to cement their client relationship, while reducing the costs the client faces when trying to manage such processes internally. That's value added revenue!
Next Steps?
So, what are you waiting for? Contact us to find out more about how Xerox® workflow apps can help you streamline your document processes and improve your digital workflow. You can also hear how apps are a key critical element of creating an intelligent workplace at one of our regular seminars or a 1:1 webinar.
How Advanced-UK can Help
As one of the leading Xerox Platinum Partners in Europe, coupled with our 28-year history of delivering integrated solutions, Advanced-UK has a team of specialists fully qualified and experienced in the delivery of the 3D printing solutions outlined in this article.
We'd love to have a chat and guide you through the possibilities!
Have you read: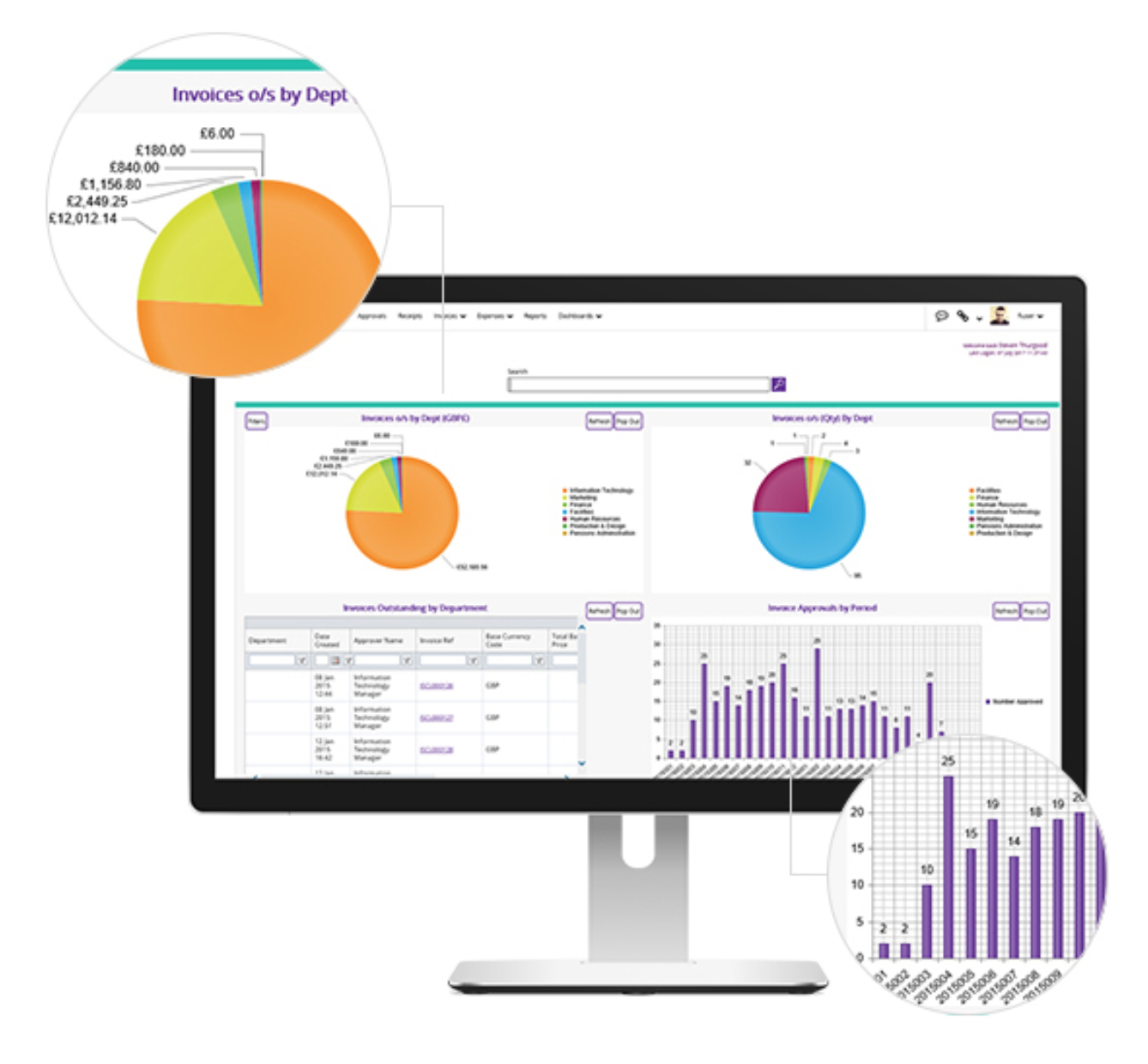 ⏱ 5 Second Summary
Digital transformation and next generation software are helping accountancy and law firms reduce costs and boost productivity. In the field of accountancy, there is new technology which enables innovative firms to expand their offering and provide additional value added services, while minimising internal costs.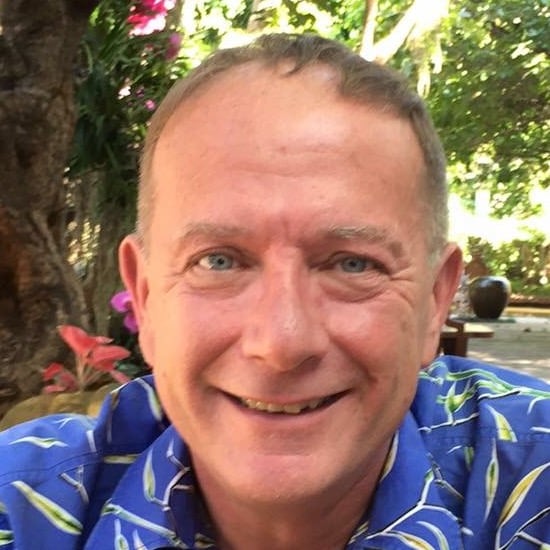 Humperdinck Jackman
Director of Consulting Services
Humperdinck has a 30-year career spanning Document Management Systems (DMS), data protection, Artificial Intelligence, Data Protection and Robotic Process Automation. With many articles published in print internationally, he believes the advances in office technology are such that we're entering the 4th Industrial Revolution. Now Director of Marketing and Consulting Services at Advanced UK, he's as active with clients as he is in endeavouring to write original blog articles.