Evolution and Opportunity via Six Colours
Commercial printers have always been an innovative profession, and far from digital technologies and the internet throttling the industry, the reality is that print technology continues to open new doors for added profitability. This article explores the commercial opportunities presented by the latest technological breakthrough: single-pass, 6-colour printing.
First, though, let's agree on what is being printed: of the 7,997 companies which form the UK print industry, fully 29% of their printing is on advertising literature, business stationery, event programmes, tickets etc., significantly more than is devoted to any other product sector, including books and packaging [Source: BPIF Research analysis of ONS PRODCOM data for 2017].

Second, what makes the print industry stand out? As a whole, the UK print industry employs 112,000 staff, with a turnover of £14billion. There's something else remarkable about this sector: it places third highest in terms of 'Gross Value Add' (GVA) against turnover, vs. manufacturing at 13th. GVA is the difference between the value of goods and services produced by businesses (output) and the cost of raw materials and other inputs which are used up in production of those goods and services (intermediate consumption). [Source: ONS, Annual Business Survey - May 2019].
From such data we recognise that the typical commercial printer is producing high value-add materials typified by relatively short runs. It's competitive, too, and when a market is competitive, there's impetus and opportunity to embrace technologies which increase productivity, lower costs, and enhance the overall value proposition. These factors appeal to customers too, but they also react to features. For the commercial printer, the feature revolution has arrived, and it's called 6-colour printing.
What is 6-Colour Printing?
Especially for the benefit of those not in the print industry, print uses the four base colours of CMYK, vs. RGB utilised for computer displays. CMYK is short for Cyan, Magenta, Yellow and 'Key', where 'Key' is the base colour. This base colour is a reference point, and traditionally was the ink with the lowest cost, whether that be brown, blue or whatever, but today is set as black.
The industry step-change upon which this article is focussed is the ability of the latest generation of printers to offer up to six inline dry ink stations so CMYK may be supplemented with the options of white, clear, silver and gold speciality dry inks. The design possibilities – and commercial opportunities – opened to the graphic artist are breath-taking, and early adopters are reaping the rewards with client satisfaction and, let's not forget, that magical ingredient which is customer acquisition!
Welcome to the New World of 6-Colour Printing
Perhaps you still use foil stamping, or you moved on to the early Metallic Dry Inks which were a feature of the Xerox Colour 800i generation printers? Neither of these are truly ideal: foils require specialist finishers with considerably more labour, while the dry inks limit productivity because of the time and effort required by over-printing.
The industry next welcomed the Xerox Versant presses, and these represented a step-change in digital printing, bringing Ultra High Definition resolutions to the market. With their capability to deliver accurate gradients and thin fonts, long standing hurdles were being overcome. But the problem remained: to print beyond CMYK, over-printing still upset the cost equation.
The Xerox® Iridesse™ Production Press has taken the world by storm. It's the first digital press designed to print six colours in a single pass. At its heart is Colour FLX technology, the six-toner-station configuration that brings incredible flexibility to the process of creating incredible effects.

Xerox didn't just re-use old technology, but they formulated High Definition Emulsion Aggregate (HD EA) toners in order to have even finer print precision, opening up new tints, gradients and superior fine line resolution. The Iridesse has these new formulations at its heart: Silver, Gold Metallic, and Clear. Configured with two toner stations, the possibilities are extended through being able to lay down one ink before the CMYK, and the other after CMYK. These new formulations improve the sparkle of metallic prints too, by incorporating 5-micron flat metallic flakes which are embedded into the toner particles. The end result is startling: the metallic reflectance (Flop Index) is second to none.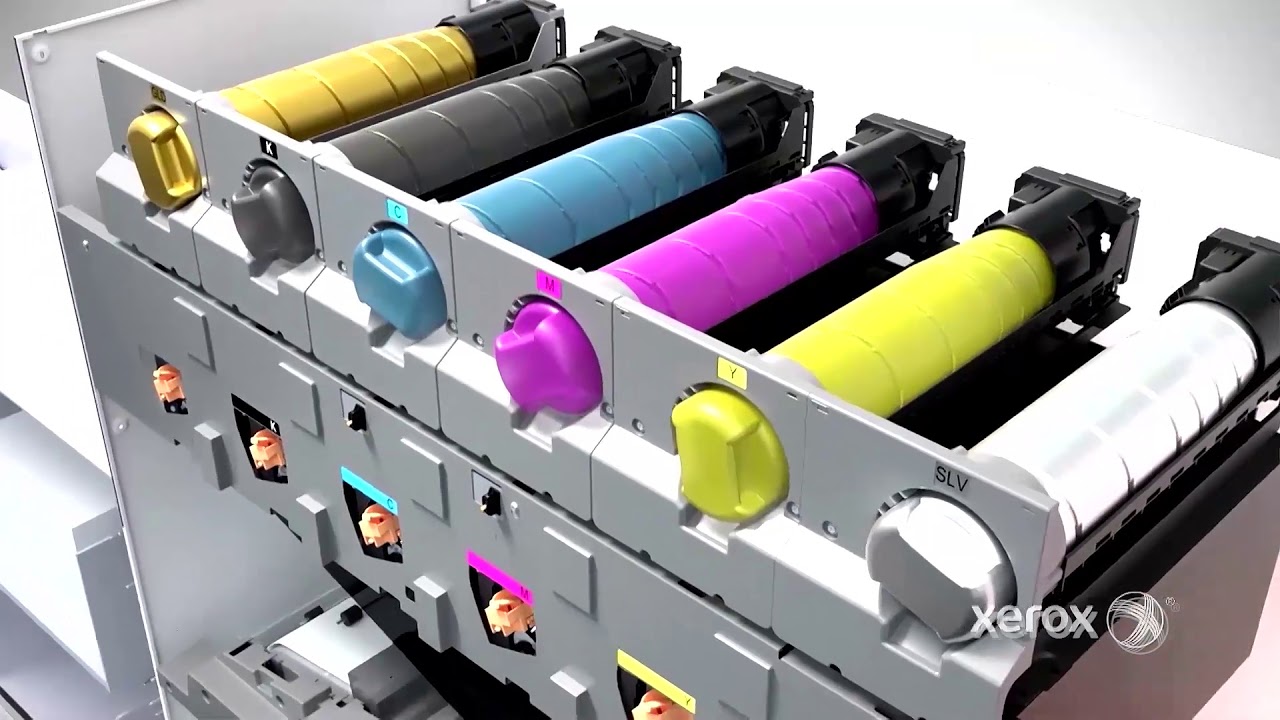 Functionally, the print shop can now exploit the expanded colour palette by mixing the gold and silver inks together or even combining them with CMYK tints to create wide ranging hues of sparkling, metallic tones.
To create the ultimate finished look, the addition of the HD EA Clear Dry Ink delivers vibrant spot colours, metallic gradients, photographic enhancements, high-impact floods and other effects that give specific visual elements the 'Wow Factor'.
Seizing the Opportunity
Digital printing enhancements, such as coatings, metallics, white inks, spot colours and gamut extenders, are some of print's best opportunities today, facilitating margins ranging as from 50 to 400 percent.
The appeal of specialty enhancements is the intriguing design options they present for delivering a stunning "wow" factor to most any application — attracting attention, amplifying content and captivating recipients — to boost a brand's image. Print buyers cite brochures, business cards, direct mail, greeting cards, point-of-purchase signage and book covers as their top applications for in-line digital enhancements.
The Reaction of Print Professionals
There are countless testimonials from print professionals, and the consensus is that jobs which were not cost-effective before are now ripe for the picking.
"As the largest digital production facility in the region, at Atlas we felt that the Iridesse would further open our scope in the high-end market by allowing metallic underlays with CMYK and complement the iGen 4 and iGen 5. It would allow us to create spot embellishment effects and patterns at a far more cost-effective rate for short runs which was not possible before."
Amit Radia, CEO
Atlas Printing Press (Dubai, United Arab Emirates)
How to Benefit from Iridesse Six Colour Printing
Just as colour accuracy is of crucial importance to brands, the very print quality coupled with 'the creative' must deliver a 'wow factor'. In this omni-channel marketing world in which 53% of the customer journey is online, there comes a point at which the tangible – valued – printed article is the often the final step before a commitment to purchase.
Imagine the possibilities: a car brochure featuring a silver car can be printed with the accurate shade of reflective silver, standing out from a precision graded background, or a prestigious watch maker might feature gold elements. The client benefits from your productivity, and your costs don't have to incorporate high-end foil stamping, with the incumbent machinery and labour costs.
Imagine unleashing the power of digital print on black stocks, transparent clings, metallic, craft, and richly hued stocks, along with synthetics and polys. With the Xerox Iridesse, these brilliant design expressions are today's reality.
Advanced-UK: the Xerox Iridesse Experts
As one of the leading Xerox Platinum Partners in Europe, coupled with our 28-year history of delivering integrated solutions, the Advanced-UK Production Press Team have the decades of experience to guide you through the advanced printing solutions described in this article.
We'd love to show you the possibilities!
Have you read: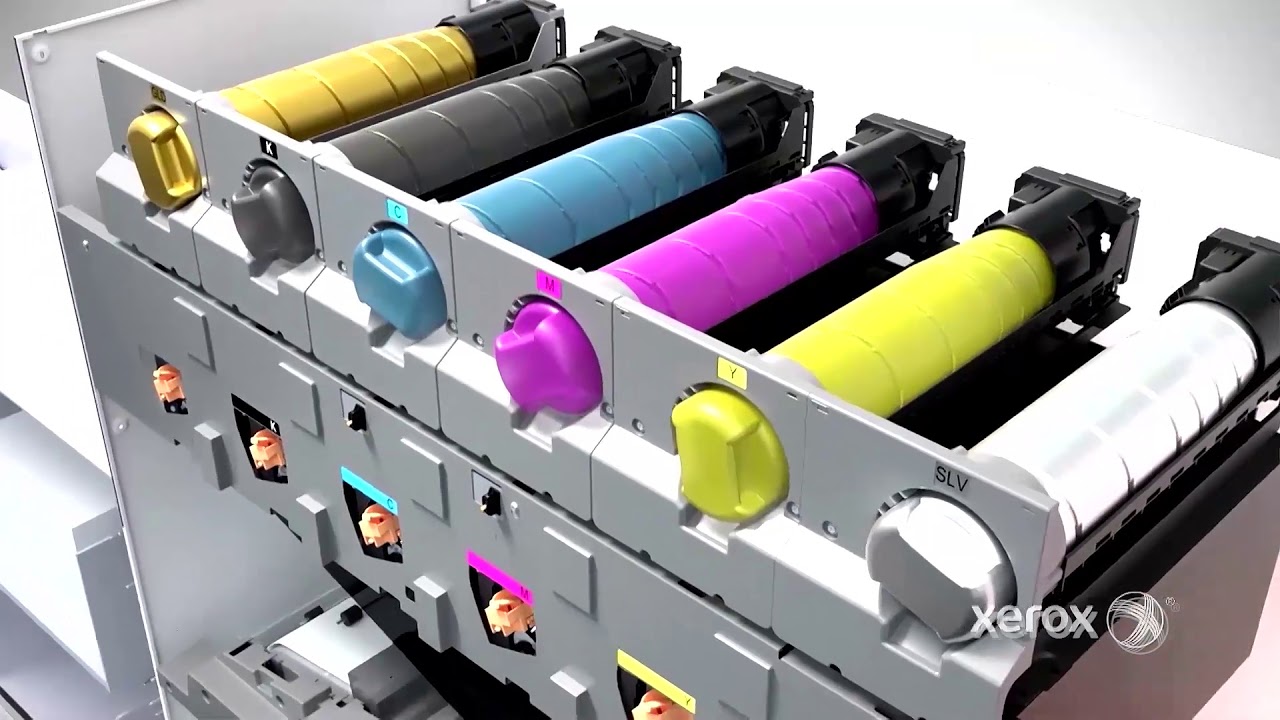 ⏱ 5 Second Summary
Six Colour Printing extends CMYK through the addition of Gold, Silver, Clear and White, creating significant new revenue opportunities for the commercial printer operation. This ground-breaking technology is available from Xerox, who have established a global lead.
Don't miss our introduction to Production Print printing solutions page.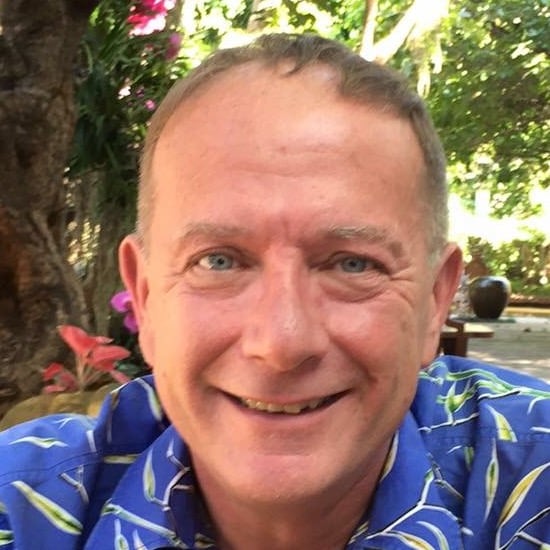 Humperdinck Jackman
Director of Consulting Services
Humperdinck has a 30-year career spanning Document Management Systems (DMS), data protection, Artificial Intelligence, Data Protection and Robotic Process Automation. With many articles published in print internationally, he believes the advances in office technology are such that we're entering the 4th Industrial Revolution. Now Director of Marketing and Consulting Services at Advanced UK, he's as active with clients as he is in endeavouring to write original blog articles.