Happy customers and reduced carbon emissions!
The new decade has launched with a lot of smiles at Advanced UK, as multiple staff of a global client heaped praise upon our professional services and Managed Print Services support teams.

With 30-years experience across the entire spectrum of the document lifecycle, we believe Advanced UK is helping to set the pace in our industry. So what are the factors which contribute to such high levels of client satisfaction, and how does this relate to reduced carbon footprints?
Advanced UK Clients are Big Fish!
There's no doubt about it, every client benefits from being a big fish in a small pond: we believe that every client has a voice which should be heard, and thus we create personal relationships so you know who to call.
For example, knowing that Justine Holloway leads our logistics team, and having her direct number and email address just adds to our ability to coordinate deliveries from Truro to Aberdeen. Surely that's better than a global call centre? We think so!
Support Sauce?
ConnectKey isn't some secret recipe, but it is unique to Xerox! By leveraging the power of the Xerox ConnectKey Apps (smart business apps embedded into your MFP, just like on your smart phone), users can trigger a support call right from the device, and not have to hunt for serial numbers, location identifiers, or even the fault codes. That's smart.
Coupled with our support app, the information fed to our help desk can automate support calls so much, that often we are fixing printers before the client even realised there was a problem.
First Time Fix
With a success rate on 'first time fix' of 84.6%, and increasing all the time, we're not just getting our clients operational faster, but we've slashed our travel . In turn, this has led to a significant reduction in our own carbon footprint.
Remote Fix
With a staggering 42% of all support calls fixed remotely, this is where our carbon footprint has seen the most drastic reduction. Imagine the number of car, tube, and airline flights eliminated across our 1,000's of clients?
PrintReleaf: it's our Magical Ingredient
PrintReleaf is an incredible concept! Advanced UK is now partnered with 'PrintReleaf', and we see this as the start of an amazing journey: before long, every client of ours will be on-board and reaping the benefits.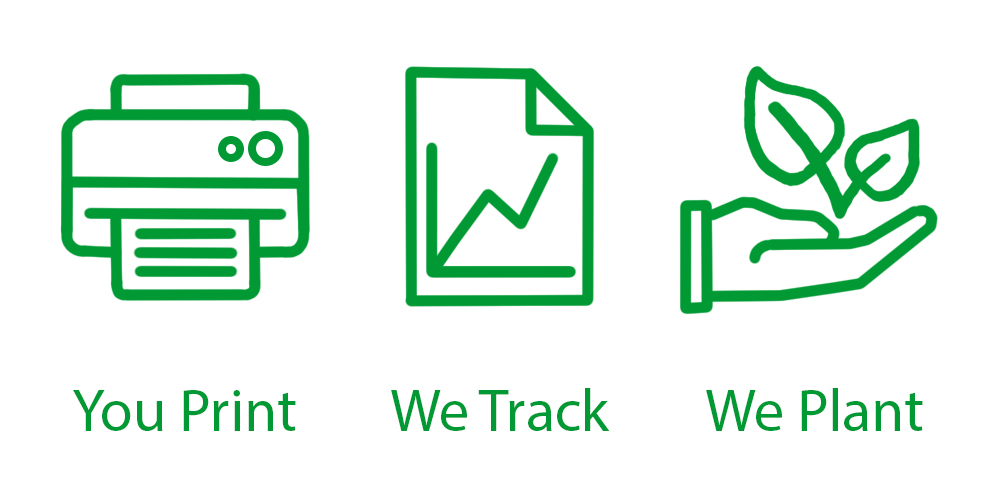 The PrintReleaf proposition is actually quite simple: we measure your print output, and we enable PrintReleaf to plant the appropriate number of trees to re-forest what you have consumed in any given year. You print, we track, and we plant. Simple!
With PrintReleaf, there's no downside: at last, all of us can prove to our clients - and our staff - that our organisations are actually caring for the environment with 100% certifiable reforestation. Moreover, we can all choose where we want the forests to be regenerated: the UK, the USA, Madagascar, and many other places too.
There's Lots to Consider
To learn more about Advanced UK, our technology, and our commitment to the environment, you might enjoy this interview recorded in January 2020: Joe Gallagher, Sales Director of Advanced UK Ltd., was interviewed on the Uxbridge FM Business show. Check out the video today!
Advanced UK is a Xerox Platinum Partner providing managed-print service, production printing and digital transformation solutions, and now you can see why Terry and his team won such brilliant feedback!
Next Steps?
Advanced UK may be reached by telephone on 01895 811811 (London region & HQ). or email sales directly.
PS. If you enjoyed this article, please consider using the social media sharing buttons - it really helps!
Have you read these articles?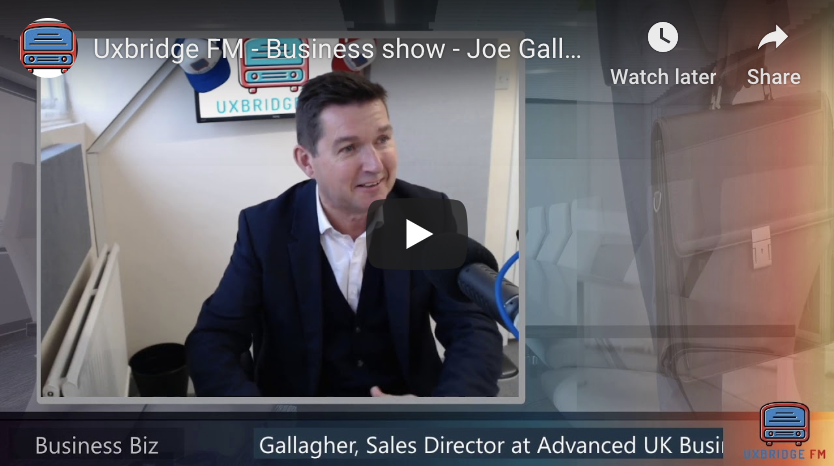 ⏱ 5 Second Summary
January 2020: Good service, great customer responses, and reduced carbon emissions actually go hand in hand for Advanced UK.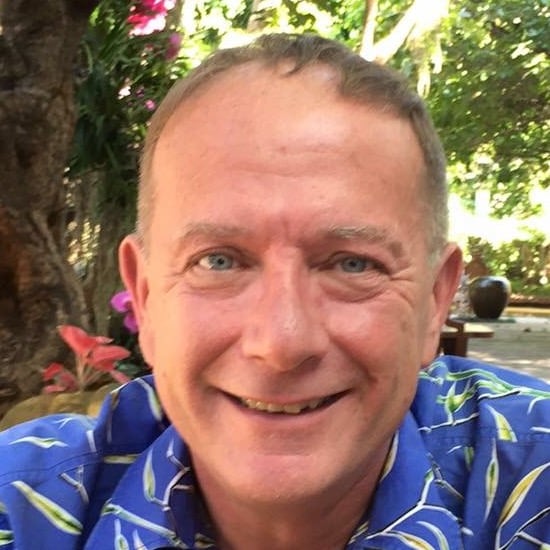 Humperdinck Jackman
Director of Consulting Services
Humperdinck has a 30-year career spanning Document Management Systems (DMS), data protection, Artificial Intelligence, Data Protection and Robotic Process Automation. With many articles published in print internationally, he believes the advances in office technology are such that we're entering the 4th Industrial Revolution. Now Director of Marketing and Consulting Services at Advanced UK, he's as active with clients as he is in endeavouring to write original blog articles.