Advanced-UK is Making Waves
We are delighted to learn that the Advanced-UK Blog

has been selected by Feedspot as one of the

Top 100 UK Blogs

on the web. How good? We've ranked as #87 in the United Kingdom!
As we race to the close of 2019, we've certainly been busy: getting the website re-design completed, going live with the blog and 'feeding' it with original content is just the tip of the iceberg. Our challenge until year-end is to refresh much of the website content.
Regular readers of our blog will recognise our commitment to data security and data protection, and as we practise what we preach, it's great to report that our year-long enterprise-wide IT systems upgrade is nearing completion. Now our IT team is going full-steam ahead with getting their work certified according to industry standards. Our top priorities here are Cyber Essential PLUS and ISO 27001 - one is easy, and the other will take some real time and effort.
Our industry leadership
Visit our Production Print page now, and you'll discover that why Advanced-UK is one of the most successful firms in the industry: our workflow and collaboration automation solutions are headed by Xerox FreeFlow Core to the prestigious EFI Fiery suite of software and print servers, while personalisation is led by XMPie and Infigo CATFISH.
We've been boosting our informative webpages by an almost daily expansion of our technology pages too. For example, we're offering the most comprehensive introduction to the Xerox ConnectKey suite of Smart office applications - wit details of thirty online today, we've added videos for practically all of them. Of these, the two most popular apps have been the Xerox Auto Redaction App, and the Xerox Translate and Print App. From the blog perspective, this article on redaction has been hugely popular.
Document Services - we have so much to offer!
It's clear that the trend toward customer journeys being completed without supplier engagement is increasing. In the Business-to-business (B2B) arena, 54% is now conducted independently. So our goal is to help educate prospective clients, and to achieve this through provision of the right materials, and independent resources without any pushy sales patter.
From off-site scanning to on-site or off-site document archiving and destruction, we've extended our services to include what's now a leading 3D Printing Service, and much more besides.
Consulting Services
Our expert consultants are qualified in implementing such standards as ISO27001 Cyber Essentials, and they hold an array of qualifications from ITIL to NIST, TOGAF, PRINCE2, and COBIT5 to name but a few. With such a team, it's small wonder that The Supreme Court of the United Kingdom relies on Advanced-UK for so many mission-critical functions.
For many clients, our first engagement is in the performance of print audits and Managed Print Service assessments. As we then progress to process audits, clients see that we can unearth business improvement opportunities with positive ROIs in as little as nine moths.
Data protection consultancy has long been a forte of Advanced-UK, and since the inception of GDPR, our privacy team have engaged with international clients, charities, schools, SMEs and others. Our goal: to deliver pragmatic and effective guidance, and to teach self-sufficiency.
Expanding Software Portfolio
As Advanced-UK continues to grow, so has our software solutions portfolio. For example, we've long been a DocuWare partner for document management and workflow, but now our clients can choose from not just this, but Xerox DocuShare, FileStar and even M-Files.
We've added collaboration too, with SuiteBox, PlanGrid and Egnyte all featuring highly depending on the client's industry.
What's Next?
Advanced-UK is a Xerox Platinum Partner, as well as EFI's only UK-based Platinum Partner, and it's fair to say that we're the experts in anything to do with documents. From putting marks on paper to removing the paper altogether, we're a safe pair of hands: now to spread the word.
We're building the relationships with our clients, both current and prospective, and with our success at client retention, it's clear we're doing something right.
So expect many more blog articles exploring the application of technology, especially on the 'cutting edge', as we deliver more innovations in artificial intelligence (AI) and robotic process automation (RPA).
At Advanced-UK, we have the pan-European experience to deliver and support the most sophisticated MFP fleets, and we'd be pleased to to help you explore these latest innovations.
There's more in our Artificial Intelligence series - have you read: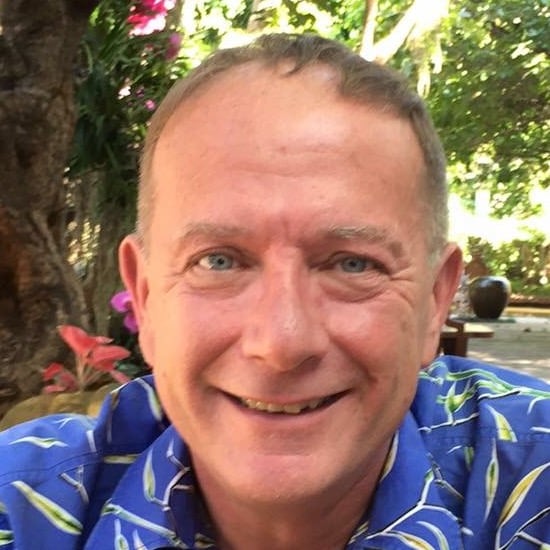 Humperdinck Jackman
Director of Consulting Services
Humperdinck has a 30-year career spanning Document Management Systems (DMS), data protection, Artificial Intelligence, Data Protection and Robotic Process Automation. With many articles published in print internationally, he believes the advances in office technology are such that we're entering the 4th Industrial Revolution. Now Director of Marketing and Consulting Services at Advanced UK, he's as active with clients as he is in endeavouring to write original blog articles.