Pandemic Technology Breakthrough - A WORLD 1st!
In the first test ever using the ISO method on the SARS-CoV-2 virus on textiles, Polygiene ViralOff® was confirmed the first commercial textiles treatment in the world to reduce the virus by over 99% over two hours. While this comes as no surprise to us, it is still of enormous value to have a confirmation that the SARS-CoV-2 behaves the same as the other standard viruses tested in commercial contexts.
Advanced UK's SCIIN snoods and masks are made from super-lightweight biodegradable bamboo treated with ViralOff® COVID-19 virus-reducing technology.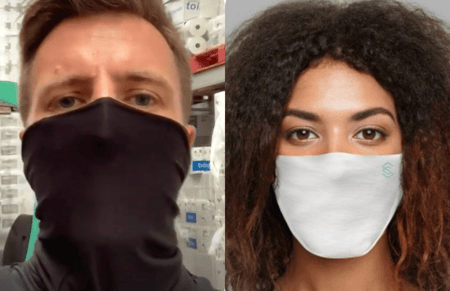 Key features
This really is a breakthrough in PPE. Finding a lab that handles this virus is hard, as it requires a high-security level and these labs are both rare and extremely busy these days. As long as this virus is considered dangerous it will not be available for commercial testing of specific product applications. But with these tests, we will be able to compare commercial tests to the results on the SARS-CoV-2 virus.
Great for the environment,;
Washable
Brand with your logo, graphics or message;
Comfortable to wear;
UNIQUELY proven ViralOff technology to counter COVID-19;
UK-made!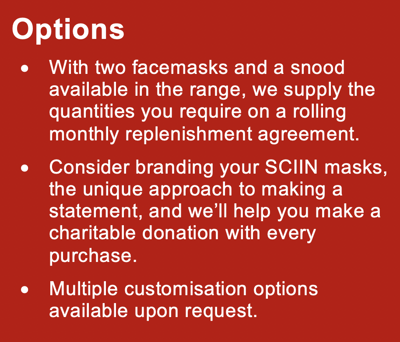 With our 30-years' experience in delivering total office technology solutions, our extreme focus on business continuity planning enabled us to be ready for the pandemic. Throughout the chaos we researched and invested, in order that we can now offer our clients the very best technology to create safe work and public spaces with the proven technology we use ourselves.
The SCIIN PPPE Face Mask Advantages
Made from luxurious bamboo viscose treated with virus reducing technology, these masks are incredibly comfortable to wear and they're great for then planet too.
The antiviral coating provides 99% effective protection from new. After 15 hand-washes the coating is still 80%+ effective according to tests.
The antimicrobial technology prevents growth of microorganisms in the fibres (such as bacteria, fungi and parasites) maintaining a cleaner fabric for longer, and less washing.
These are lightweight double-layer hybrid masks, so now you can breathe with ease. the mask is so lightweight you would hardly notice it is there – but they still pack a punch, stopping 99.9% of viral activity.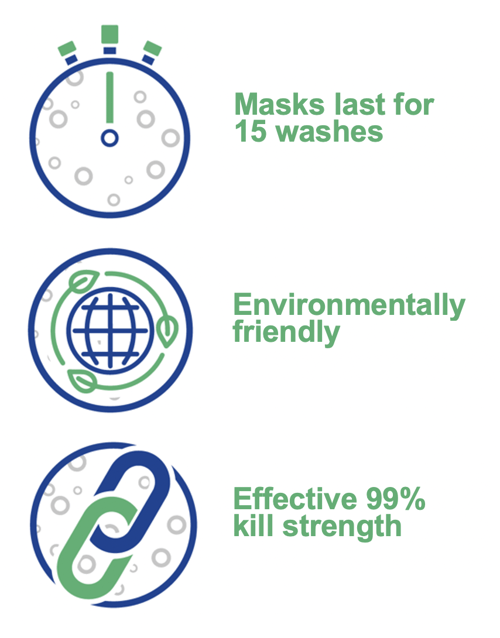 PPE Face Masks and the Environment
With a lifespan of 450 years, polypropylene masks are an ecological time-bomb. Conservationists have warned that the coronavirus pandemic could spark a surge in ocean pollution – adding to a glut of plastic waste that already threatens marine life – after finding disposable masks floating like jellyfish and waterlogged latex gloves scattered across sea beds.
With billions of masks being sold in the UK alone, it's critical to respect our planet and not pollute.
The Advanced UK Advantage
With one of the UK's most comprehensive ranges of PPE and workplace sanitisation solutions, Advanced UK is your supplier of choice. The technology is only as good as the supplier's ability to get stock, so rest assured we have ample supplies of everything you might require.
Rent, purchase or lease your solution for a total approach to creating a safer workplace for everyone. Material Safety Data Sheets and testing documentation available upon request.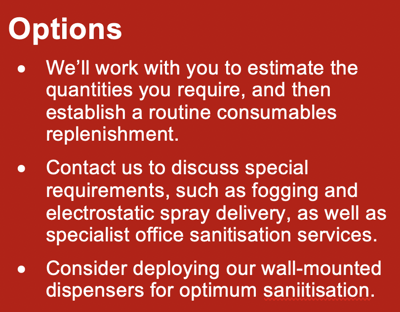 Ask us about:
Handheld electrostatic sprayers,

PPE Zinc Oxide 28 day anti-viral film

Reusable, re-washable, branded, eco-friendly masks and snoods,

Anti-viral door handles and furniture,

Office sanitisation services

CALL 01895 811 811

⏱ 5 Second Summary
COVID-19 Use SCIIN face masks for PPE. In a world first, ViralOff technology has been proven to counter coronavirus. Unique approach to environmentally friendly PPE. In stock.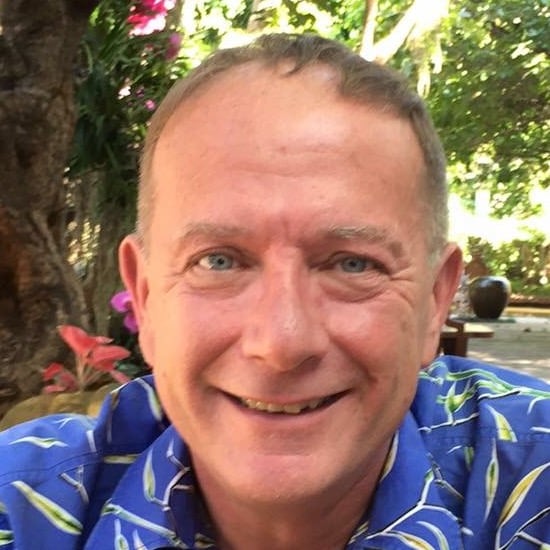 Humperdinck Jackman
Marketing Director
Humperdinck has a 30-year career spanning Document Management Systems (DMS), data protection, Artificial Intelligence, Data Protection and Robotic Process Automation. With many articles published in print internationally, he believes the advances in office technology are such that we're entering the 4th Industrial Revolution. Now Director of Marketing and Consulting Services at Advanced UK, he's as active with clients as he is in endeavouring to write original blog articles.