Pandemic Technology Breakthrough
There's now an anti-pathogenic sanitiser which lasts for 24 hours on your hands and for up to 30-days when applied to surfaces. With a 99.99% kill efficiency against viruses and bacteria, this is the medical-grade technology you need to keep you, your staff, and your customers safe! We're proud to be bringing it to market, and it's IN STOCK!
Protecting everyone from viral and bacterial contamination via the common surfaces we touch has clear benefits. Advanced UK recognised the advantage, and we've developed the ultimate portfolio of solutions to bring this cutting-edge technology for protecting hospitals to make our offices, schools, and public places safer.

Use the Zoono sanitising sprays and gels in combination with your daily cleaning regimen. By making common touch points safer - since pathogens are killed upon contact - you are making a positive impact of the R-Rate.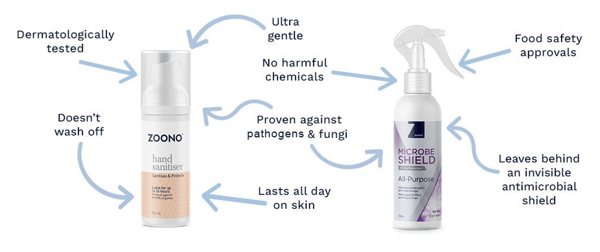 What do we mean by common touch points? The range is endless, but includes interactive screens, doors, the digital interfaces on office printers, elevator buttons, handrails and so much more!

With our 30-years' experience in delivering total office technology solutions, our extreme focus on business continuity planning enabled us to be ready for the pandemic. Throughout the chaos we researched and invested, in order that we can now offer our clients the very best technology to create safe work and public spaces with the proven technology we use ourselves.
Zoono sprays and gels are just one of the range of PPE and office hygiene products in our extensive portfolio, and it's 30-days efficacy is unparalleled.
Understanding Zoono Sanitiser Technology
Zoono sanitisers are true next-generation biocides to protect both skin and surfaces from bacterial and viral pathogens.
Zoono products use purified, deionised water and a quaternary ammonium compound, similar to the antibacterial formulations found in products such as contact lens products, cosmetics, and soaps.
Derived from natural minerals, special processes enable the sanitisers to stay active and continue killing pathogens for long periods of times. It works by the formation of a molecular layer of covalently bound biocidal molecules based around silicone polymer chemistry.

Advanced UK distribute Zoono because its unique non-alcoholic formulation delivers 24-hour protection when applied to skin, and up to 30-day protection when applied to surfaces. Tested. Safe. Effective.

Maximising your Protection
At last, the world's leading sanitising spray are available in the UK! Zoono conforms to regulations from around the world and conforms to regulations from around the world and has passed EN13697, EN1276, EN1650, EN14476, EN14476:2013 +A2:2019 (amongst others) antimicrobial efficacy tests. Lab test results are available on request and where applicable and appropriate.
Zoono is a transparent, honest, publicly listed business and Advanced UK is here to help.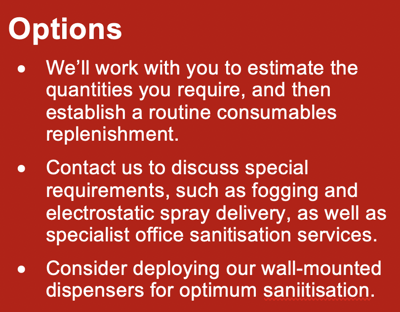 Zoono Sanitisers are Part of the PPE Equation
Your cleaning and protection strategy demands a multi-tiered approach. For example, you might then supplement your sanitisers with with an electrostatic spray anti-viral / anti-bacterial detergent. This delivers a 360 degree 'wrap around' protection to all of the other surfaces, such as the undersides of desks, telephone etc. Read more about this technology here.
The Advanced UK Advantage
The technology is only as good as the supplier's ability to get stock, so rest assured we have ample supplies of everything you might require.
Of course, you might wish for us to supply your own cleaning contractor, and that''s easy to arrange, or why not ask us to send our team to your offices on a monthly basis?
Rent, purchase or lease your solution for a total approach to creating a safer workplace for everyone.
Material Safety Data Sheets available upon request.
Ask us about:
Handheld electrostatic sprayers,

PPE Zinc Oxide 28 day anti-viral film

Reusable, re-washable, branded, eco-friendly masks and snoods,

Anti-viral door handles and furniture,

Office sanitisation services

CALL 01895 811 811

⏱ 5 Second Summary
COVID-19 Use Zoono sanitiser for 30 protection (surfaces) and 24 hour protection (hand) pathogen protection 99.99% kill efficiency. In stock.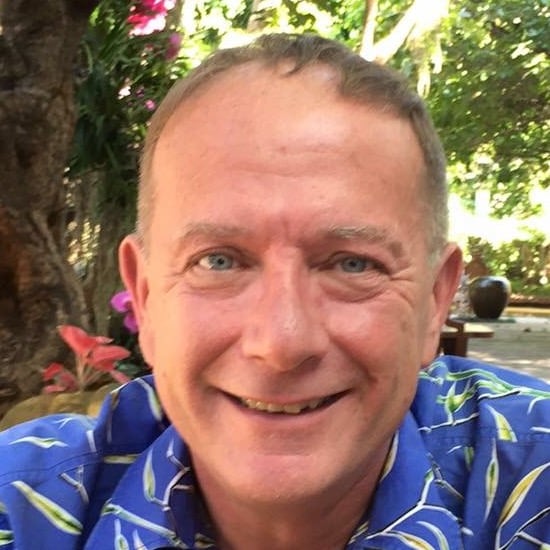 Humperdinck Jackman
Marketing Director
Humperdinck has a 30-year career spanning Document Management Systems (DMS), data protection, Artificial Intelligence, Data Protection and Robotic Process Automation. With many articles published in print internationally, he believes the advances in office technology are such that we're entering the 4th Industrial Revolution. Now Director of Marketing and Consulting Services at Advanced UK, he's as active with clients as he is in endeavouring to write original blog articles.