The experts at Advanced UK have been delivering IT services and business continuity for longer than you might imagine, but then you probably didn't realise we're now in our thirtieth year!
We've been guilty of not shouting about our IT experience, but with almost 1,000 clients, I hope you'll forgive us. As we've grown and matured, we have reached a point where we had to undergo our own change management and true digital transformation. As any IT professional will tell you, it wasn't without its challenges: a root and branch re-assessment of our entire infrastructure was followed by similar dynamics across data protection, information management and disaster recovery. From there, we began our programme of business continuity planning, and - quite correctly - this hasn't finished because it never can. Business continuity is an ethos, not a single task.

VIDEO: IT Services and Business Continuity
Before we dig deeper, please enjoy our introductory video, which highlights in just two minutes how we can help you to to solve the challenges we ourselves have faced over recent years.
Our IT Services Overview
At Advanced UK, we're fortunate to have a fabulous in-house IT team. They travel the length and breadth of the United Kingdom, configuring the systems we sell, training our clients, and delivering timely technical support.
Our IT team is backed up by a sophisticated help-desk team, and our own in-house developed support app, and a customised configuration of the ever-popular ZenDesk CRM suite.
The fact that we're the original Xerox Platinum Partner for the United Kingdom, means the depth of our support can go even further: where required, we have 400 Xerox service engineers ready to support us at a moment's notice.
Our IT Service Solutions

With your displaced digital workforce, our risk-centric strategy for the delivery of IT services and business continuity is designed to equip organisations like yours with the robust tools you need today. Your employees are navigating a landscape fraught with the risk of cyber-attacks, toughened privacy regulations, and efficiency targets.

Simultaneously, your entire enterprise is likely faced with an unprecedented urgency to complete its digital workplace transformation journey. The unique experience of Advanced UK delivers the guidance and support you need.

Examples of some of our recent initiatives include:

Device as a Service (DaaS)

We're really proud of our Device as a Service (DaaS) offering, in part because it's so fantastically easy. Simply choose the professional brand name laptops etc., which you prefer, such as Dell, HP, Lenovo, and we will supply them on for a fixed monthly cost which saves you money saves you money!

There's lifetime support for all devices, including parts and servicing, and n

o CapEx required, and with 0% interest for the life of the agreement, it's sound financial sense your finance director will appreciate.

Print at your Service (PayS)

Let's face it, printers have few admirers. It's mostly because the people undertaking procurement look at the headline cost and not the quality and reliability. So with our Print at your Service approach, you can have the very highest standard of print devices in your offices and at the homes of your remote employees, and actually SAVE money.

With delivery, configuration and support built-in, you even benefit from fixed print costs, regardless of whether mono or colour.

VOIP (we call it 'phone in a Box')

Our Phone in a Box is how we deliver a remarkable new VOIP solution. It's a hosted phone service that provides you with the equipment, call bundle, management portal and backup facilities you need to run your business successfully.

From handsets with all the key business features to online portals that give you a complete overview of all call activity, Complete Phone in a Box drives productivity and cost management throughout your business. No matter where you are, you can work as if you're at your office phone.
Business Continuity
When we explore business continuity, we're looking at the entirety of your business operations, and we take a most unusual approach: we believe that by training your staff to deliver a degree of self-sufficiency, we can help you to reduce your costs and become even less dependent upon our consultants. How refreshing is that? Read about our business continuity training here.
It's a vast topic, but business continuity planning must start with risk assessments so your vulnerabilities may be understood. From there, the IT perspective is about ensuring access to data, communications, and resilience in the event of the unexpected.
Of course, we mustn't confuse business continuity with disaster recovery, the latter being purely an IT exercise. However, as we look at your organisation, will we find paper-based processes, reliant on human input? Are there processes which only one or two specialists know how to administer?
Wherever there's a skills bottleneck, there's a threat to your organisation. Conversely, for such threats, there's invariably an IT service which can mitigate or eliminate that threat.
Next Steps?
Why not join one of our webinars or schedule a 1:1 with a specialist? There's no fee or upfront commitment, just an opportunity for you to benefit from some expert advice!

CALL 01895 811 811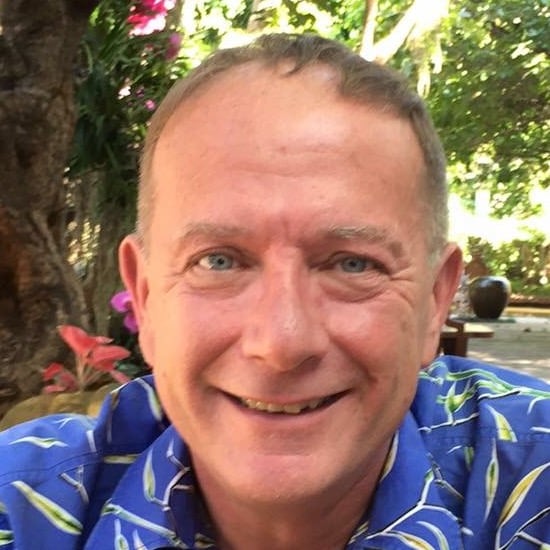 Humperdinck Jackman
Marketing Director
Humperdinck has a 30-year career spanning Document Management Systems (DMS), data protection, Artificial Intelligence, Data Protection and Robotic Process Automation. With many articles published in print internationally, he believes the advances in office technology are such that we're entering the 4th Industrial Revolution. Now Director of Marketing and Consulting Services at Advanced UK, he's as active with clients as he is in endeavouring to write original blog articles.